Sweden offers a variety of experiences for all sorts of cycling tourists: from luxury accommodations along smooth, separated cycle paths to more adventurous wild camping in remote locations, Sweden offers it all!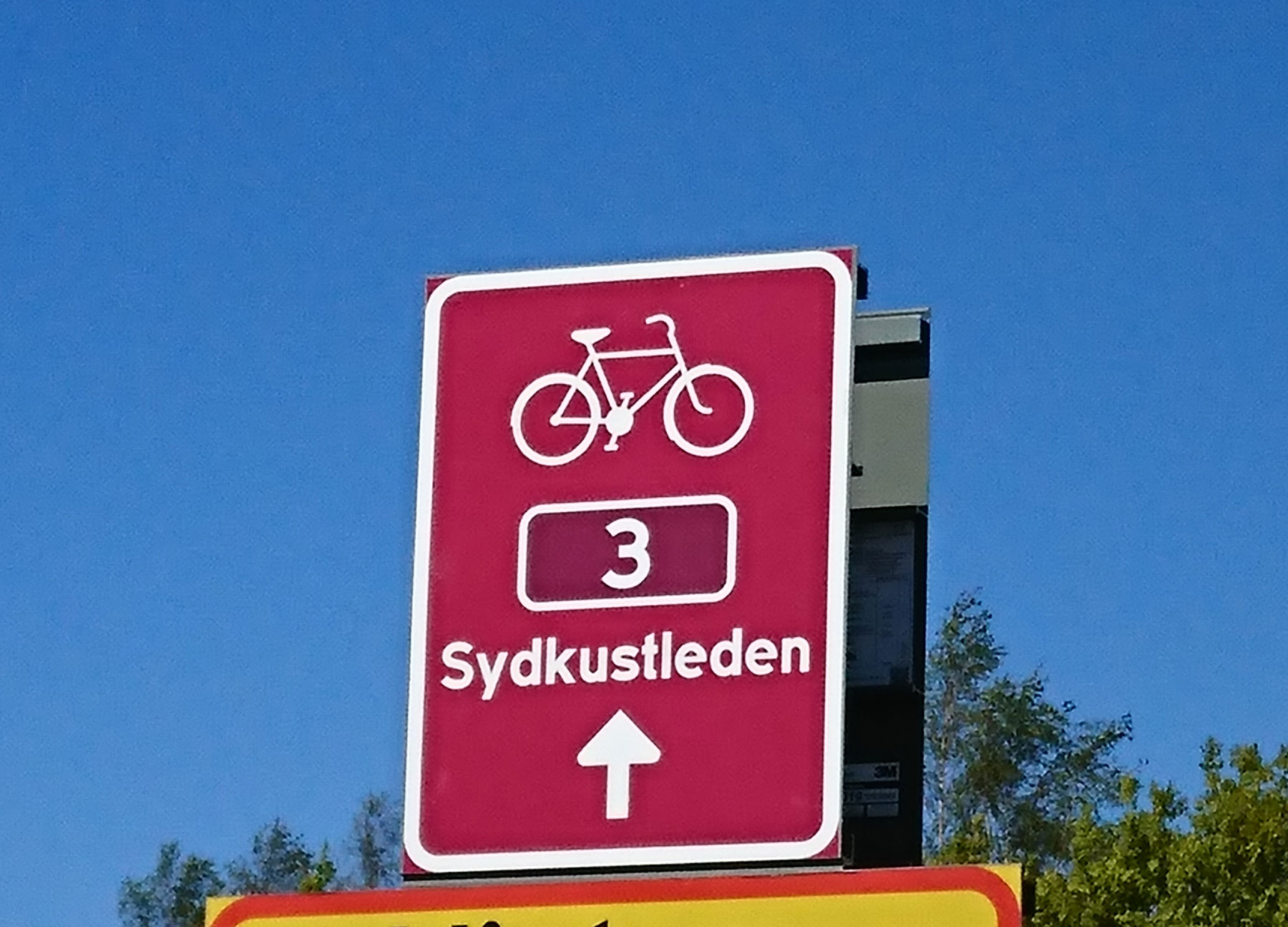 National cycling tourism routes
Since 2016 the Swedish Transport Administration has recognized national cycling tourism routes with distinctive brick-red signs. So far three routes have been awarded national tourist route status: Kattegattleden, Sydostleden and Sydkustleden, representing parts of EuroVelo 7, EuroVelo 10 and EuroVelo 12.
Rail travel with bicycles
Many local rail services allow bicycles to be brought as luggage, when space permits. The national rail provider, SJ, however does not currently allow bicycles to be brought on board. For more information, visit:
Bicycles on train - Cykelfrämjandet
The following sites can help you find overnight accommodations during your cycling tour of Sweden:
Find your way around Sweden by bicycle in Sweden with a variety of mapping services:
Many local hotels and tourist offices can help you find a bicycle to rent during your visit. If you would prefer to rent a bicycle from a private person, try the peer-to-peer service Hygglo.
Sweden has a few idiosyncrasies of which all cycling tourists should be aware.
Allemansrätten, or the "right of public access" permits you to visit and travel across privately owned land without the permission of the owner. You as a cyclist may travel on private roads, pick berries, swim and camp for up to 24 hours on privately owned land. Large groups must however seek permission from land owners. Steer clear of cultivated areas and privately owned homes. Local regulations may limit your access or right to camp.
Tap water is generally safe to drink. If you are looking for stronger stuff, however, turn to Systembolaget, the national monopoly for sales of alcoholic beverages over 3.5%. Most towns have at least one Systembolaget, but smaller villages may lack this service.
Most camping stove fuels are readily available. Fuel canisters for propane (gasol) or butane are available at most hardware stores. If you are in need of pure benzin or white gas, ask at a gas station for kemiskt ren bensin or alkylatbensin. Kerosene (USA) or paraffin (UK) is called fotogen and denatured alcohol or methylated spirits are generally colored red and called T-röd or rödsprit. Both fotogen and T-röd are available at most gas stations and larger grocery stores. Do note that during dry summer months regional governments may institute fire bans that limit the use of camping stoves. Locals will be able to inform you if a regional fire ban is in place.
Swedish asphalt is generally in good condition, and many towns have networks of cycling infrastructure. In the countryside, stick to smaller roads, avoiding roads dimensioned for high-speed motor traffic. Cable-separated 2+1 roads are especially inappropriate for cyclists, and represent a safety hazard.